Mit 'expo' getaggte Artikel
Mittwoch, 25. Juni 2008
Curious yet?
Tags:expo, projects
Abgelegt in Project related news | Kommentare geschlossen
Montag, 03. September 2007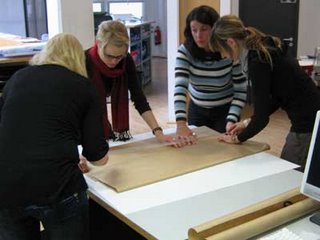 Today, Monday the 3rd of September, 8 AM the girls wrapped up the Expo parcel. Totems is among other 29 competitors who "fight" for the most convincing presentation for the German Pavilion at the worldexhibition in Shanghai 2010.
Tags:expo
Abgelegt in Project related news | Kommentare geschlossen